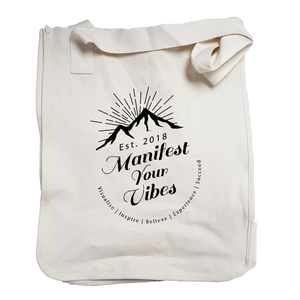 In this fast-paced world, it can be hard to imagine what your best life actually looks like. Is it that pay-rise, a new house or an overseas holiday? Ask yourself what truly makes you happy. Think back to your childhood and remember what made you smile then. When you were young and free and could spend days on end making huts in the backyard, dressing up and play acting with your friends or curled up reading in the sun. Retro Vibes takes you back there!
This handy 9oz econscious market tote bag is 100% organic cotton canvas with an open main compartment.  The organic cotton web handles are 24 ¼" long and the bag measures 12.5"W x 14.5"H x 7"D.
econscious is a member of 1% For The Planet, donating 1% of every retail sale to environmental non-profits that are working to restore, protect, and advocate for our home, planet earth.